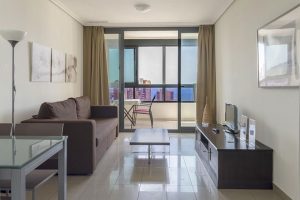 Open your eyes, stretch out your arms, lie in bed for a few minutes, make yourself get up, open the curtains and before you the endless sea view. Have you ever felt this sensation? At Beninter we want the answer to be a yes, and this is why, the best scenario that comes to mind would be the Gemelos 26 apartments in Benidorm. Coming with us to find out more?
If a good holiday in Benidorm is synonymous of disconnection, relaxation, fun and forgetting all your worries for a while, only having to worry about the time that has passed so that you don't forget to repeat your sunscreen, then the Gemelos 26 apartments meet all your requirements. Fully equipped, enviable outdoor areas and facilities to take your enjoyment one step further, the ingredients that make these apartments the ideal place to make your stay in Benidorm as pleasant as possible.
The location completes the list of "things to highlight". This apartment block in Benidorm is located in the Rincón de Loix neighbourhood. In less than 10 minutes you can find yourself feeling the fine sand of the Levante beach under your feet, a wonderful sensation.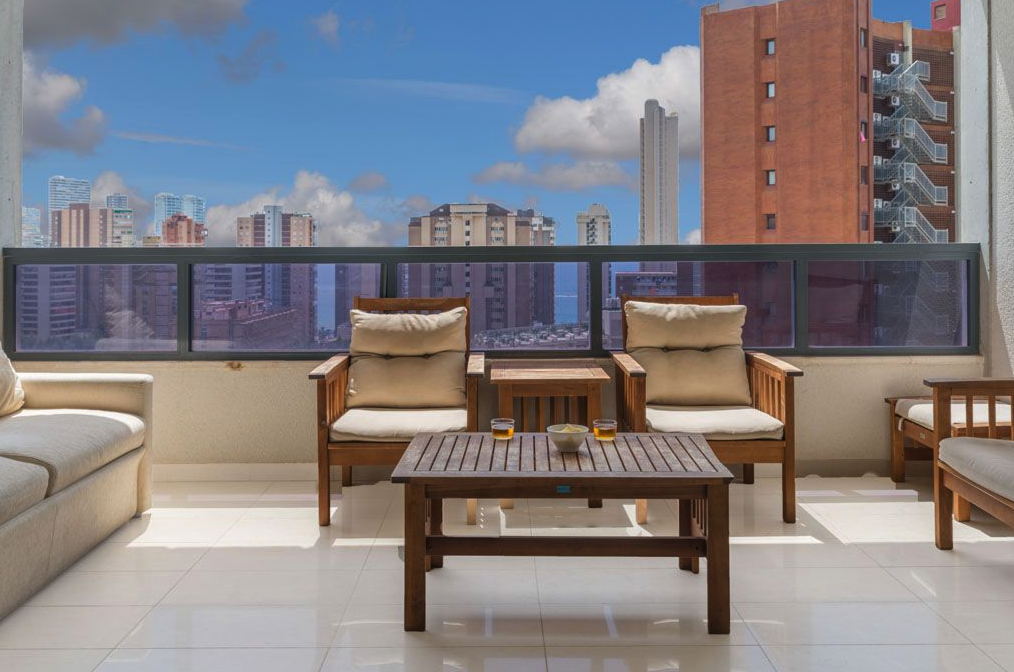 In the surrounding area of the apartments you will find a wide range of restaurants and shops that, we are sure, will satisfy all your needs. The Mariano's bar, which we have already talked about on this blog, heads the list of prominent places in the area. But you will also have at your disposal other options along with supermarkets, cinemas, pubs and even a health centre.
The most central point of Benidorm, which we have pinpointed as the Plaza de la Cruz (better known as La Palmera), is a 20-minute walk away that can become 10 if you choose to do it by bike whilst enjoying the view from the Levante promenade or along the Avenida Mediterráneo, one of the main arteries of the town. If you prefer to opt for public transport, close by you can find bus and taxi stops.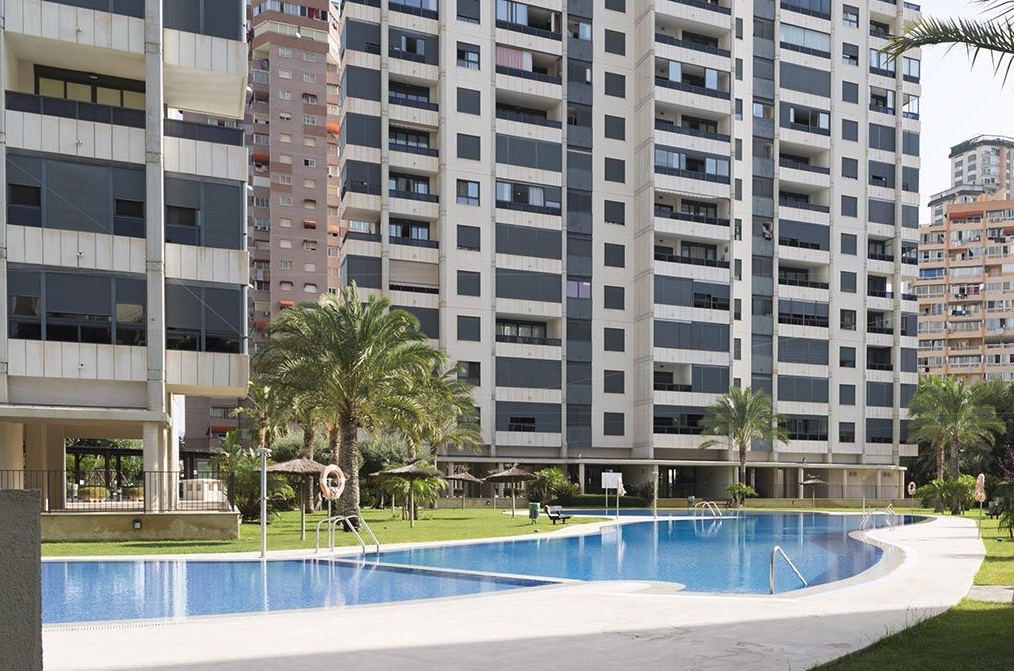 Like the other Beninter Benidorm apartments, the Gemelos 26 are fully equipped and have everything you need to feel at home. When you look out to its outdoor areas, you will find below the apartment blocks a lake swimming pool, a separate heated pool, a lovely garden and play areas for children, tennis and paddle courts.
What do you think? Are you coming to recharge your batteries in the best environment? Dinner on the terrace, swims in the pool and the Mediterranean is waiting for you.