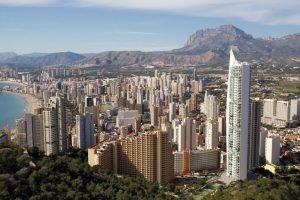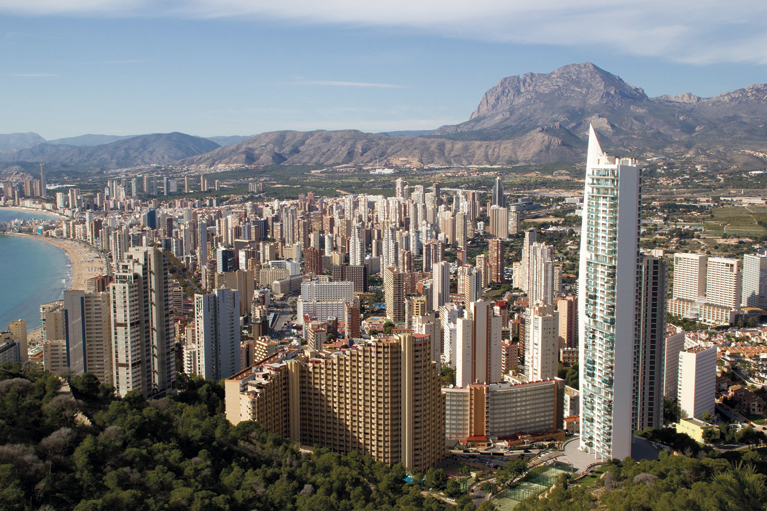 Almost without realising it we have gone from lying on the beach on the sand with our only worry being remembering to renew our sun cream every half an hour, to being in the middle of autumn focusing on our chores and daily routine. One more blink and we will be beginning one of the most festive seasons of the year: Christmas. Christmas is one of the most anticipated times of the year for many people, a time to reunite with family, friends and other loved ones, to give us a well-deserved rest, disconnect for a few days, pause our routine and fill our days with lunches, dinners and parties.
Have you already planned what you are going to do this Christmas 2019/2020? We can think of a perfect plan: come and spend Christmas in Benidorm whilst enjoying your stay in one of our apartments in Benidorm. Let us give you a few reasons to try and convince you.
Holidays in Benidorm with family or friends
When thinking about Christmas, we picture family reunions, long tables full of food, staying with friends, parties, after work drinks … Would Christmas holidays away from home mean missing out on this? Not necessarily.
Can you imagine moving those familiar scenes to a new setting? It would be, at least, a fun and different experience. And if we can highlight something about Beninter's apartments in Benidorm, it is the possibility of organizing meals, dinners and gathering in your own space. All of our apartments are prepared and equipped to offer all the comforts, like being at home. Something that will allow you to hold the same Christmas celebrations.
New Year's Eve in Benidorm just as you like it
Whether what you would prefer at Christmas is to enjoy a more comfortable celebration, away from home, or whether it's more to your liking, to stay in, choosing to stay in an apartment for your holiday would be the perfect solution. A holiday apartment turns into your own home during the days of your stay. This way, you choose what you prefer to do over Christmas, which we all like to celebrate in our own way.
After Christmas, New Year's Eve appears as one of the most special nights when we welcome the new year in the best way we can. A special night which is usually quite expensive. Staying in an apartment will allow you to prepare the night around what you like to do and your budget.
A town full of atmosphere
Another good reason why to spend Christmas in Benidorm is the town itself. Benidorm is full of life, a good atmosphere and you find joy wherever you look. And at Christmas time, even more so. The traditional Christmas Eve and New Year's Eve dinners attract more and more residents and visitors. The festive commission responsible for organizing the Major Patron Festivities of Benidorm set up markets, bars with drinks and snacks, attractions and other activities such as theatres or puppets to liven up the days. And this is what awaits you in Benidorm: a whole range of plans to enjoy every day of your Christmas holidays.
Christmas under the sun
And, to all of the above, we have to add the definitive ingredient that makes Benidorm a perfect option for these dates: its good temperatures. There is something we also relate Christmas with, the cold and, in many cases, with the snow. Benidorm will let you forget all this and change it for the sun, the beach and the pool. We might not be able to assure that you can take a dip (something that only the most daring do), but you can enjoy the days accompanied by a warm sun in our apartments, you can also take advantage of the outdoor communal areas of the building to enjoy the sun.