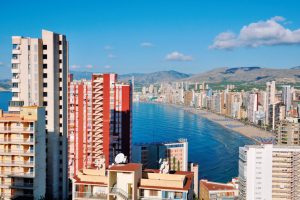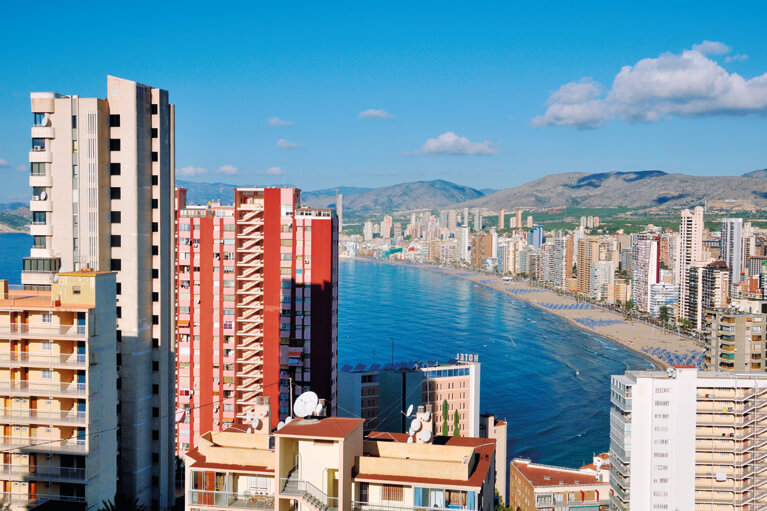 You can feel them, you can smell them, you can taste them. Or, at least, you can start planning them. We are a couple of months away from the Easter holidays and Benidorm once again positions itself as one of the TOP Spanish towns to spend Easter in. The weather in Benidorm during Easter Week, the many hidden corners of the town, the plans it has to offer and its good prices are all responsible for this. But besides being a TOP destination, we want your stay to be top too. Therefore, we'll proceed to recommend our 2 perfect apartments for an Easter holiday in Benidorm.
What requirements do these holiday apartments meet to make us believe it is appropriate to recommend them? They are the ones that will allow you to squeeze out the best of Benidorm: its beach, its climate and its atmosphere. Both apartment blocks are the closest to the beach, which offer you the best views of the town and the Mediterranean, they are close to the areas with the best atmospheres, the Levante promenade, and just a 10 or 15 minutes walk from the old town.
Apartment in Benidorm: Coblanca 41
Coblanca 41 are the most modern Beninter apartments, the most recently renovated and fully equipped to offer you a comfortable stay during your holidays in Benidorm. They are our best equipped apartments and, in addition, they are able to offer you a more luxurious and quality experience. Why? Thanks to their communal areas, among which include a gym, sauna, heated pool, outdoor pool and solarium.
Looking out over the balcony of these apartments in Benidorm you look directly at the sea. From its balcony you can enjoy the sun that awakens Benidorm. They are one bedroom apartments (for 4 people) and have a living room, large terrace, bathroom and kitchen equipped with all necessary appliances and utensils.
These holiday apartments in Benidorm are located just 100 meters from the Levante beach. To get there you will only have to cross the Mediterranean Avenue, one of the main arteries of Benidorm that connects the area of ​​El Rincón de Loix with the town center. After a 15-minute walk along this avenue you will reach the old town of Benidorm.

Apartment in Benidorm: Mariscal 1
If these apartments in Benidorm stand out for something, it's thanks to their location. A 15-storey building facing the sea, which is only a 4-minute walk away, located on Europa Avenue, the other artery of the town. They are the Beninter apartments closest to the old town, about 10 minutes walk. They are located in an area full of bars, restaurants and pubs that are worth visiting and all the necessary services such as supermarkets, chemists or banks.
They are one bedroom apartments (for 4 people) and we have designed and equipped them thinking about all the details so that you can enjoy your holiday in Benidorm as if you were in your own home. The outdoor areas will complete your stay offering you the possibility of enjoying its swimming pool and solarium.