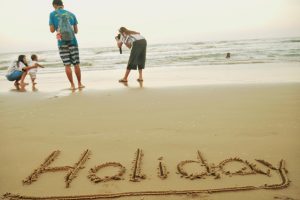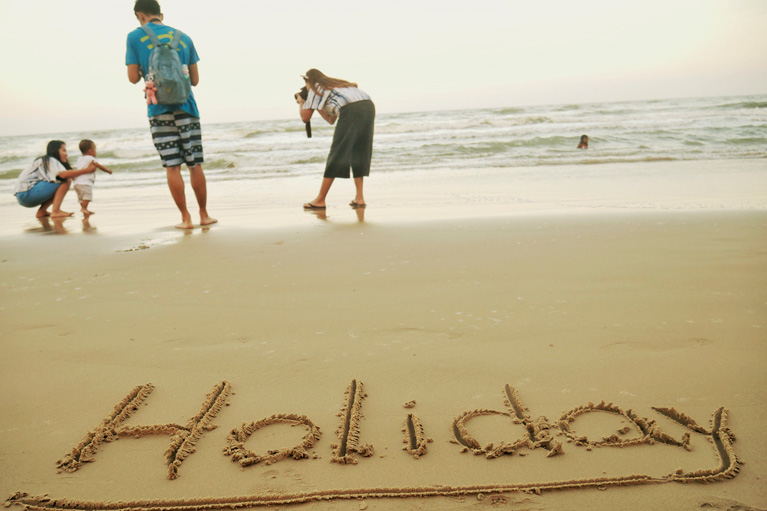 The good temperatures, delightful beaches, where you can unwind, and the fun feeling that can be found in every corner has made Benidorm a growing tourist attraction for families. Both public and private institutions worked towards making quality family holidays in Benidorm the reality they are today. The wide range of plans and activities available for families has meant that more and more families choose holiday apartments in Benidorm to enjoy a few days' holiday in this beautiful town. If you are lucky enough to be one of them, keep reading and discover what there is for families to do in Benidorm.
All families are different and like to do different things. But we are sure that Benidorm has something to offer for everyone, or at least the children will have fun and their parents can relax knowing that they are enjoying themselves. Do you enjoy nature? Mountains? Just love the beach? An afternoon at the bowling alley? And what about a visit to one of the theme parks? We've prepared you a guide with the best plans that we could find so that you can enjoy each and every day with children in this Mediterranean destination.
Benidorm with children
THEME PARKS IN BENIDORM
Terra Mítica
Are you a thrill-seeker? Looking for an adrenaline rush? Well Terra Mitica Theme Park is a must for you. A place where the youngest of the family will have a great time. Set in the ancient civilizations of the Mediterranean, children will learn history in the best way, whilst having fun! Shows and dances, attractions for all ages and likes, areas where you can rest, areas where you can cool off… Entertainment guaranteed even for the oldest of the family!
Aqualandia
If what you prefer is to cool down, the Aqualandia water park should be one of your options. Like Terra Mitica, there are attractions for all emotions, ages and likes. Quiet areas to relax, children areas and a lot more extremes. Are you coming to find out for yourself?
Aqua Natura
If Aqualandia was the first option that we have suggested to cool down, Aqua Natura Benidorm is the second. This water park is part of Terra Natura but with a different entrance. As well as the attractions areas you will find areas to relax and have a picnic, different gastronomical options and in short, all that you need to enjoy an exciting day out.
ANIMAL PARKS IN BENIDORM
Mundomar
If you fancy learning, getting to know and meeting animals on your family holiday put Mundomar on the list. You can find it right next door to Aqualandia an ideal location: on the Serra Gelada mountainside close to nature. From the park you can look out and contemplate the town, its amazing skyline and the sea views. Enjoy all of this whilst visiting the different mammals, birds and reptile species. And don't miss the shows!!
Terra Natura Benidorm
Another place that we suggest that you visit to enjoy animals is Terra Natura Benidorm. As we already said its right next to Aqua Natura. You will have a complete experience with the animals as many of the spaces are designed and thought for you been in contact with the animals. This guarantees a fun day for children and adults alike.
Benidorm Beaches
Benidorm beaches aren't only for the summer. Thanks to its wonderful climate that continues throughout the year, you can enjoy the beach even in the months of January, March or November. We're not talking about taking a swim but along the miles of beaches there are plenty of places to enjoy on the sand. Swings and slides, climbing frames, goal posts and Volleyball nets have all been installed to guarantee hours of fun. Why not come and explore the activities that each area of beach has to offer?
Bowling Alley in Benidorm
Taking a break in the day to do something different and fun as a family is always a great idea. What would you think of an afternoon at the bowling Alley? Ozone is a bowling alley in the center of Benidorm, on the Mediterranean Avenue Nº20, where as well as playing bowls there are arcade games and a bar to relax and have a drink.
Benidorm Fair
Right next to the bowling Alley in Benidorm you can find Festilandia Park, a fairground with fun attractions for children, trampolines, trains, swings and rides etc. to keep the children entertained for a while. Located right by the Levante beach and only a few steps away from the center of the town, makes it an ideal stop for any afternoon of your holiday.
Benidorm excursions
If you are looking for an excursion and wanting to enjoy the countryside, in Benidorm the best place is Serra Gelada. This mountain range along with the seabed that surrounds it make up an ecosystem that in 2005 was declared as the first maritime-terrestrial Natural Park. You will find different hiking routes where you can discover beautiful views of Benidorm. What are you waiting for?
Boat trips in Benidorm
How could we forget this? One of the great advantages the coastal town of Benidorm has to offer is precisely the possibility of traveling the sea. There is an activity that we would recommend for children, that is a trip to the Benidorm Island, and not on any old boat, but a glass bottom boat so that you can see the seabed and the sea life that lives there.
Shopping Center in Benidorm
Another plan to take into consideration on your Benidorm holiday is a visit to the La Marina Shopping Center, there is a bowling Alley and cinema, why not visit its terrace with plenty of activities for children, bouncy castles, Princess castle and there's even a mini golf and many others. Perfect for adults and children any afternoon.
Karting Benidorm
The last suggestion we would like to make for your family holiday is probably the most thrilling and surprising one. What would you think about spending an afternoon at full speed? In 'Karting Benidorm' it is possible! Look in to the different prices and possibilities, book your day and enjoy something different on your Benidorm holiday.
Benidorm apartments
The last plan with children has to do with our holiday apartments. What are we talking about? All of the services and communal areas that they have to offer. Pools for adults and children, play areas, tennis courts…. To get to know more, we'll tell you about them in the following post.