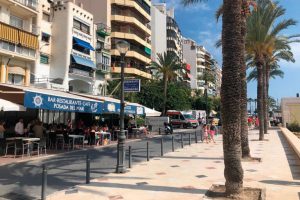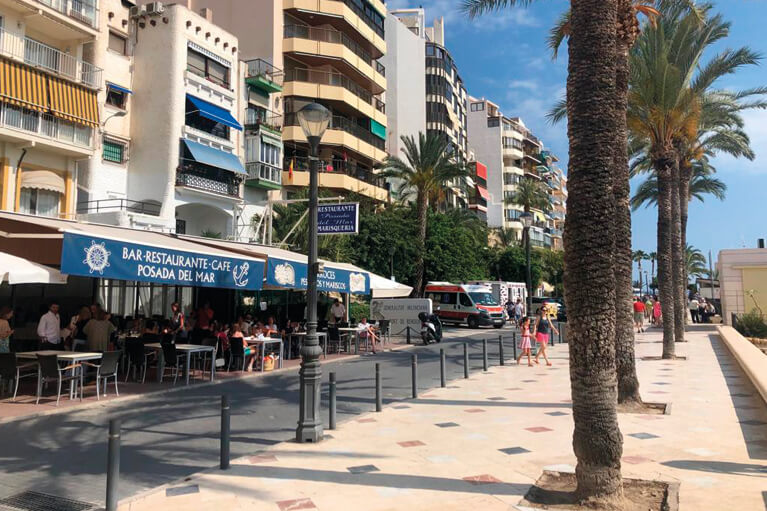 Today's recommendation for your holiday in Benidorm is something that we all like to do, that would be to enjoy a good lunch. If there was ever a dish that we must recommend, and that you are obliged to try whilst in an Alicante town like Benidorm, it would have to be, of course, Paella. Walking through the streets of Benidorm you will have no difficulty finding paella of all types, varieties, prices and flavours. However, we want you to enjoy this typical Valencian dish in a place that allows you to have one of the best memories of your holiday. And, among all of those that have come to mind, without a doubt we would have to choose La Posada del Mar.
La Posada del Mar is a classic in Benidorm. A safe bet when the locals want to go out and enjoy a meal. It's a restaurant that's been there for years, with local Benidorm owners, specialists in rice, fish and seafood for more than 40 years and, in addition, it has an unbeatable location in the heart of Benidorm, right at the beginning of the Poniente Beach and the Dove Park. However, it's not the only restaurant they have in Benidorm. Casa Modesto, located right on the sand of the Finestrat Beach, has the same owners and is equally recommendable if you happen to be exploring the La Cala area. Before going, yes, we would recommend you call and book a table, especially at the weekend. As we have told you, it is a classic in Benidorm. For the locals and more and more so for tourists. In addition to its tradition, location, menu and cuisine, we think that La Posada del Mar is a good place to recommend to you thanks to its good quality / price ratio.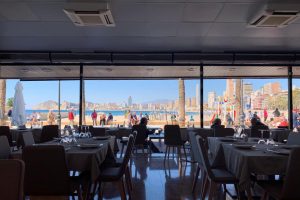 We are sure that whatever you order at La Posada del Mar, you will enjoy a delicious dish. However, considering that it is a restaurant located opposite the beach and the Benidorm Port, with experts in rice, fish and seafood, we recommend that your choice be based around this. Can you imagine enjoying a delicious seafood paella and savouring it whilst overlooking the sea? The last paella we ate there was with monkfish and clams and we enjoyed it so much that even today we are still remembering the experience.
If you decide to take our advice and try a lunch or dinner at La Posada del Mar, we would encourage you to complete your visit to this area by exploring its surroundings, because in them you will find the most beautiful parts of the town: the beach and the Poniente promenade, the Benidorm Port, the small Mal Pas beach or the Castle area.