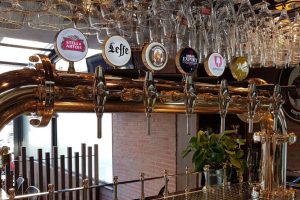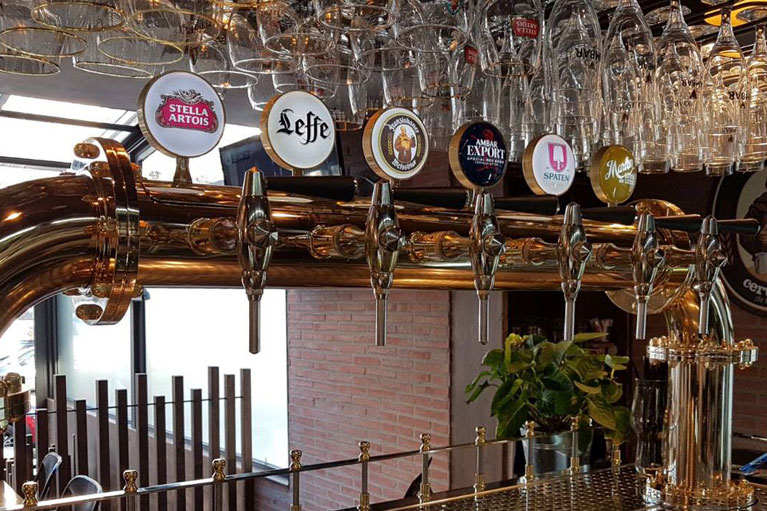 Golden, black, toasted, IPA, pilsen, wheat … If we ask you to think about your favourite beer, which one comes to mind? And, if you could choose from a catalogue with more than 100 choices, what beer would you choose? Would you take a sure bet? or would you like to try something new and discover a new taste? Whatever your answer is and whatever your taste buds fancy, in Benidorm there is the perfect place to treat yourself: The L'Abadia Beer house.
Beer house in Benidorm
They describe themselves as crazy about beer. And it's not for any less. L'Abadia is a gourmet beer house that has a menu with, more than 100 types of beer. Of all classes, of all colours, refinements, flavours and sizes. A menu more than prepared to allow you to spend pleasant afternoon or evening.
And if you have doubts and need a recommendation of what to order? Don't worry. This often happens when visitors open the menu. The beer house has expert waiters who will clarify all your doubts, advise you and try to give you an idea of ​​the flavour of each beer so you can make the right choice.
If beer does not suit everyone in your group, L'Abadia also has a wine list, ciders, vermouths and other drinks. Cheese, Spanish cold sausage meats, salads, special casseroles and other products that are available to complete your menu.
Where to have a drink near Benidorm beach
Another of L'Abadia's strong points is its location. The beer house is at the bottom end of the Avenida Europa, number 5, only a few meters from the Levante Beach. What does that mean? That it's also very close to the Beninter apartments. We often say that our apartments are close to all the main services and as you can see, once again it's true.
What do you think about taking a walk along the beach and on your way back to the apartment making a stop off at this great place?
Events and activities
Another reason why we wanted to recommend and introduce you to the L'Abadia is for the activities and events that they organize. Live concerts, tasting parties, themed parties, national holiday parties … At L'Abadia they have a really good set up!!So if you decide to make it one of your plans in Benidorm, we would recommend that you take a look at their social networks in case they have something prepared and you want to sign up.